---
---
System
SSY-10020 (Loader/Unloader System)
Wafer transfer system
Product Video

Usage Environment/Specifications




Product Profile

Product Model
SSY-10020
Environment
Clean room atmosphere
Wafer Size
100mm wafer, 330mm susceptor/tray
Carrying Object
Wafer, susceptor, tray
Contact us for the detailed specifications.

The image above and the video are of SSY-10020.
Characteristics
New type of wafer handling system for wafers including LED.
Automatic loader/unloader for batch processing such as susceptors or trays is achieved.
Aligner is installed both for wafers and susceptors, which provides the centering and indexing of wafer notch and susceptors.
---
Standard Specifications
Contact us for the detailed specifications.
Outline Drawing (Standard)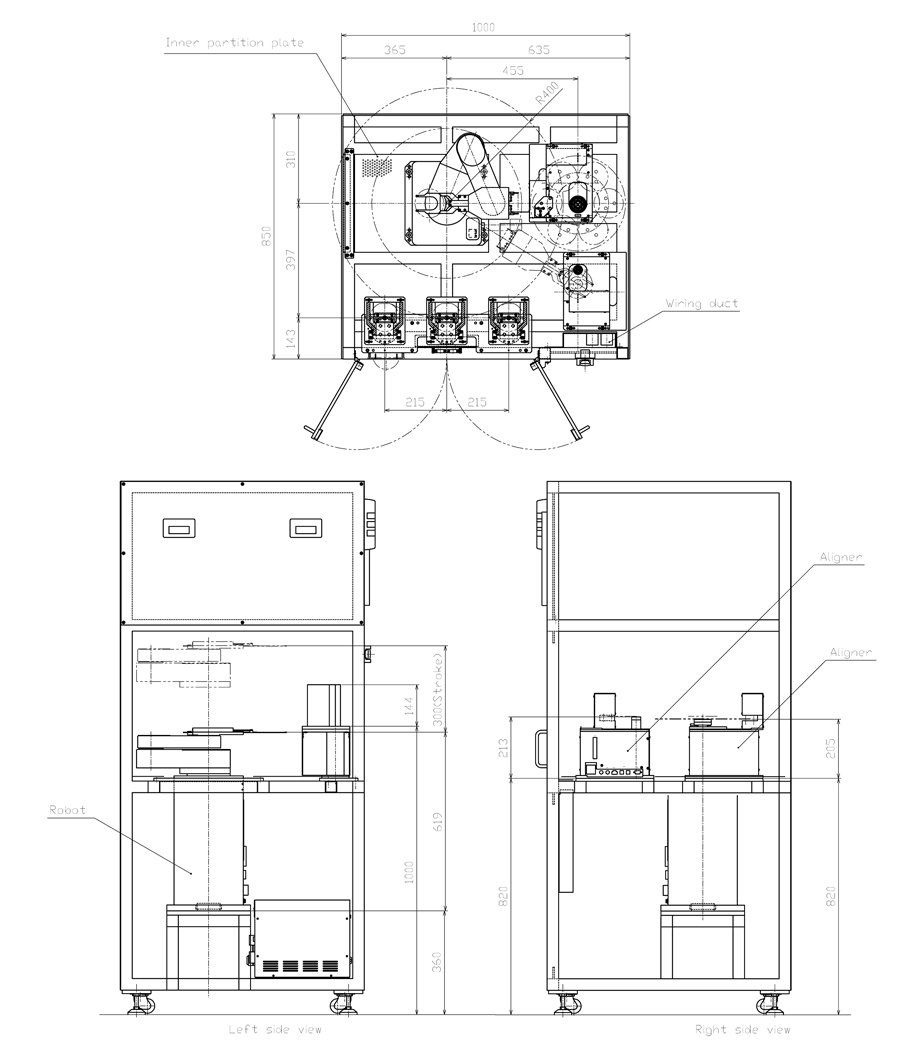 ---
Option
Other Option
*The teaching box appeared in the table may be unavailable depending on the specifications.
---
---
Icon guide
...Atmosphere
...Vacuum
...Waterproof
...Thin wafer
...CE marking
...JEL's standard spec.
...KCs marking