SEMICON TAIWAN 2019

Thank you very much for coming to our exhibition booth.
For more information on our products as well as the exhibited products below, please go to the product page or contact us.

Date

September 18 to 20, 2019

Venue

Taipei Nangang Exhibition Center, Taiwan

Booth

No. I3116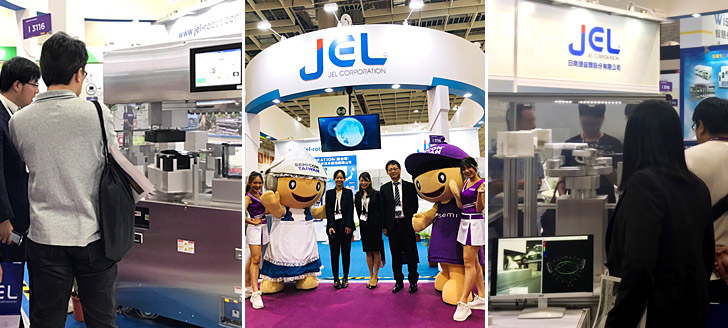 JEL booth in SEMICON TAIWAN 2019
Products for Exhibition
Automatic wafer transfer system for wafer container "SSY"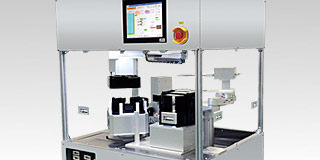 Automatic wafer transfer between a wafer container and a wafer cassette (package/unpackage).
Automatic opening/closing of the lid of a wafer container made by Achilles Corporation.
The movable wafer container stage simplifies the lid opening/closing mechanism and reduces the contamination generation.
Automatic distinction between a wafer and a spacer (interlayer paper) in a wafer container.

New Wafer Transfer Robot "MTCR" (Reference Exhibit)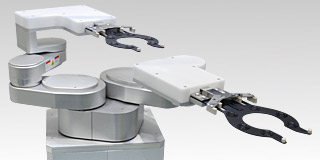 Low vibration with the miniaturization of semiconductor devices.
Two variations of the arms with the payload capacity of 3 kg and 5 kg allow more customization.

Warped Wafer Aligner with Auto-Adjustment Software "SAL3000HV" (Reference Exhibit)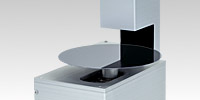 Auto-adjustment software JEL ALIGN TOOL allows optimized alignment for various types of wafers.
Suitable for large warped wafers.

---
---
---