---
SEMICON China 2012
Thank you very much for coming to our exhibition booth at Semicon China 2012 during March 20-22. For more information on our products as well as the exhibited products below, please go to the product page or contact us.
Products for Exhibition
SCR3100S-200-PM (Bernoulli type)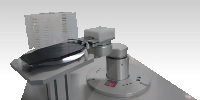 Developed low-cost type end-effector to meet the request of many customers. JEL has proposed the most suitable shape of end-effector according to your concept and layout.
SCR + SAL3261GR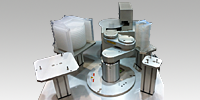 One robot and an aligner can handle 2-6-inch wafer, which offers small footprint.
GCR4210-300-AM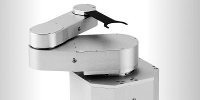 High-speed wafer handling to the 2 FOUP cassettes placed side by side is available without track axis. Suited for the high-speed handling of 300mm-wafer in the semiconductor manufacturing equipment and inspection equipment.
---
---
---