---
---
System
SSY-10000 (Table-top loader system for 3 inch wafer)
Wafer transfer system
Product Video

Usage Environment/Specifications




Product Profile

| | |
| --- | --- |
| Product Model | SSY-10000 |
| Environment | Clean room atmosphere |

The image above and the video are of SSY-10000.
Characteristics
SSY-10000 is indented to resolve the problems and issues caused by manual handling of wafers, leading to improve product quality and yield ratio.
Install in the existing manual layout is available.
Lower handling level and small footprint are adaptable even to a table-top layout.
Wafer can be supplied based on inside-cassette wafer information with mapping function and thin end-effector.
Safety cover (transparent) and door lock are installed to provide its safety.
---
Standard Specifications
Contact us for the detailed specifications.
Outline Drawing (Standard)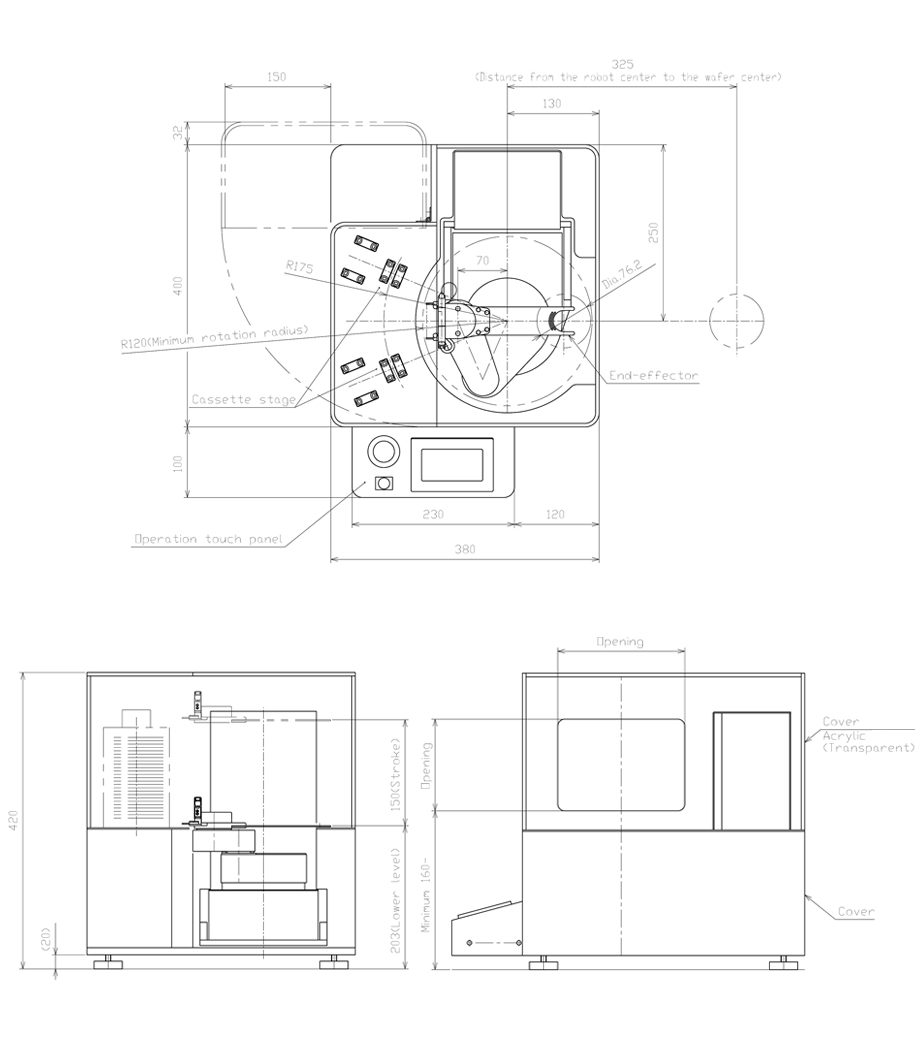 ---
Option
Other Option
---
---
Icon guide
...Atmosphere
...Vacuum
...Waterproof
...Thin wafer
...CE marking
...JEL's standard spec.
...KCs marking